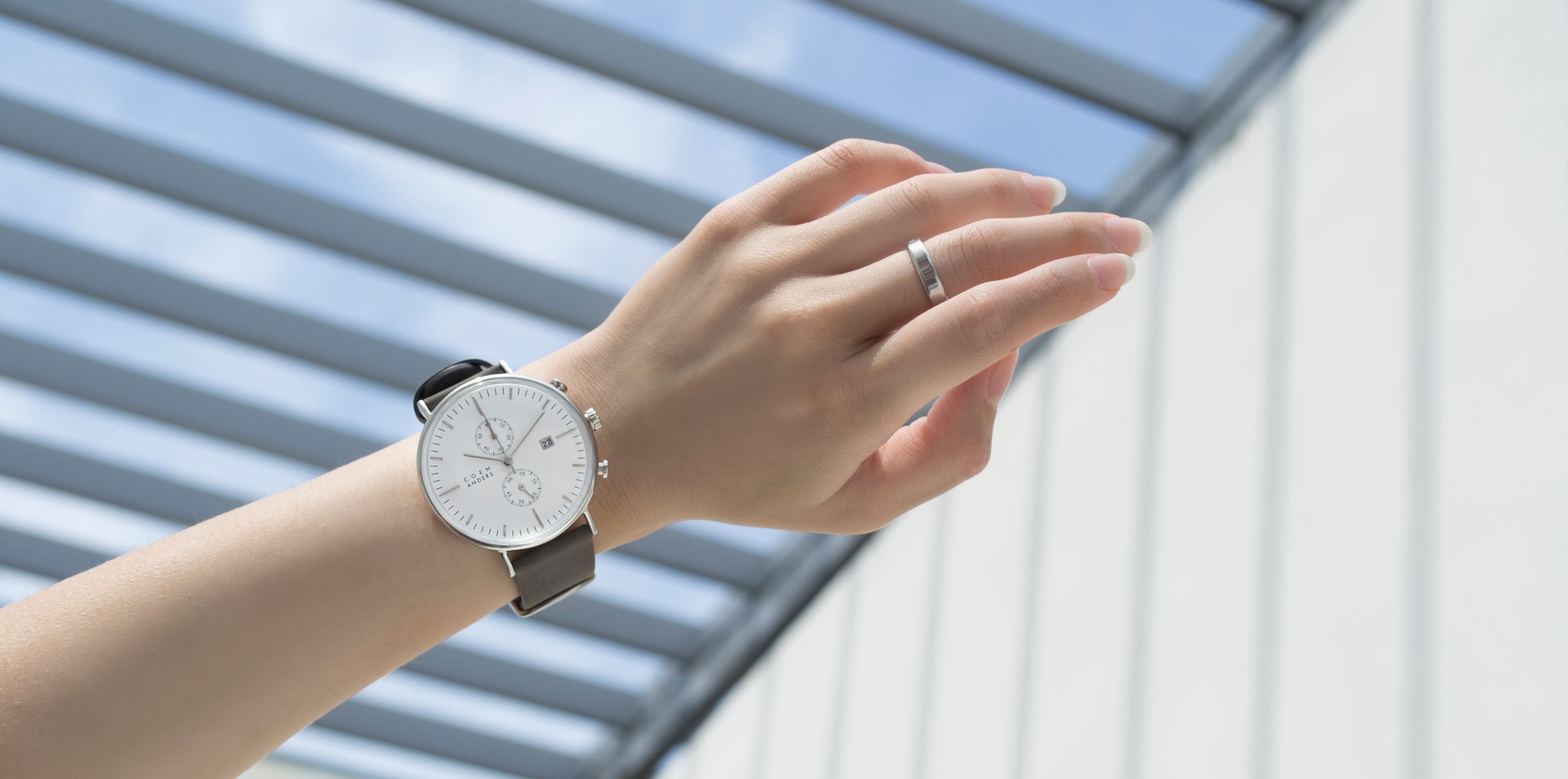 And while the quest to find the best watch for you come down to many things – style, movement, heritage, complications, the last thing you'd want is to be thrown off course because the fit isn't right. Therefore, everyone must know "how a watch should fit".
Here what you should consider when finding a fit that's right for you.
HOW TO MEASURE WRIST FOR WATCH
LUG-TO-LUG HEIGHT
Lug-to-lug height is the factor that is most noticeable and is the first to be compared proportionally to your wrist width.
It refers to the height of the watchcase head-on and extends to include the lugs. Lugs elongate the height of the watch face, making it look bigger. Hence, lug-to-lug height makes for better gauge than the case diameter.
Contrary to popular belief, wrist circumference is not the most accurate in gauging the appropriate watchcase size as wrist shape varies from person to person – i.e. some people have rounder wrists while others have flat oval wrists. It is more accurate to measure your wrist width, the broadest surface of your wrist just above your wrist bone, where your watchcase sits.
The golden ratio for lug-to-lug height to wrist width is approximately 0.8 to 0.9. This means, if my wrist width is 50mm, the best lug-to-lug height is between 40mm (50 * 0.8) to 45mm (50 * 0.9). Assuming the height of the lug is 3mm on each side, the resulting appropriate case diameter should be between 34mm to 39mm.
Modern tastes have gravitated towards watches with larger cases. While it's not a hard and fast rule to be limited by the golden ratio, you do not want to go to the extent where the lugs extend out over your wrist, as it'll be both overwhelming and uncomfortable on your wrist.
As a side note, men should avoid watch sizes below 38mm, as they overstep into the category of women sizing. Ladies, on the other hand, have the option of smaller watch faces for a daintier look.
CASE THICKNESS
It is important to consider case thickness especially when purchasing a dress watch, as they should fit comfortably under the cuff of your shirt or suit. For sports watches, thicker cases may still look fine.
In general, the thickness of the watchcase should be half that of the case diameter, assuming the watch does not have complications (added functions) like chronograph, tachymeter, moonphase, date window. Factors such as the movement size and battery size also add to the thickness of the watch.
BAND WIDTH
A well-proportioned dress watch typically has a band width that is about half that of its diameter. Straps for sports watches, on the other hand, or often wider.
BAND MATERIAL
Out of the array of watchband materials, leather bands are most likely to give your watch a slim look. For an even sleeker look, go for seamless and unpadded leather straps.
Due to the nature of its material, metal watchbands tend to appear larger and chunkier. Opt for fine-knit metal straps (Milanese mesh straps), as opposed to solid links, for a less chunky look.
WATCH DETAILS & COMPONENTS
When picking out a watch, it is also important to note the size of elements like the markers, watch hands, subdials, lugs, pusher and crown. The thicker and bigger these components are, the more likely it'll give the illusion of a larger watch.
Certainly, there must be a reason why there's no universal watch size guide. So don't let others tell you what size to wear. Instead, use the guidelines above as a blueprint, and trust your gut (or, your eye for proportion) to find what you feel fits well.