A familiar reply accompanied by a look of puzzlement, just prior the wearer's discovery that the sub dials on the watch face served a purpose beyond that of looking "cool".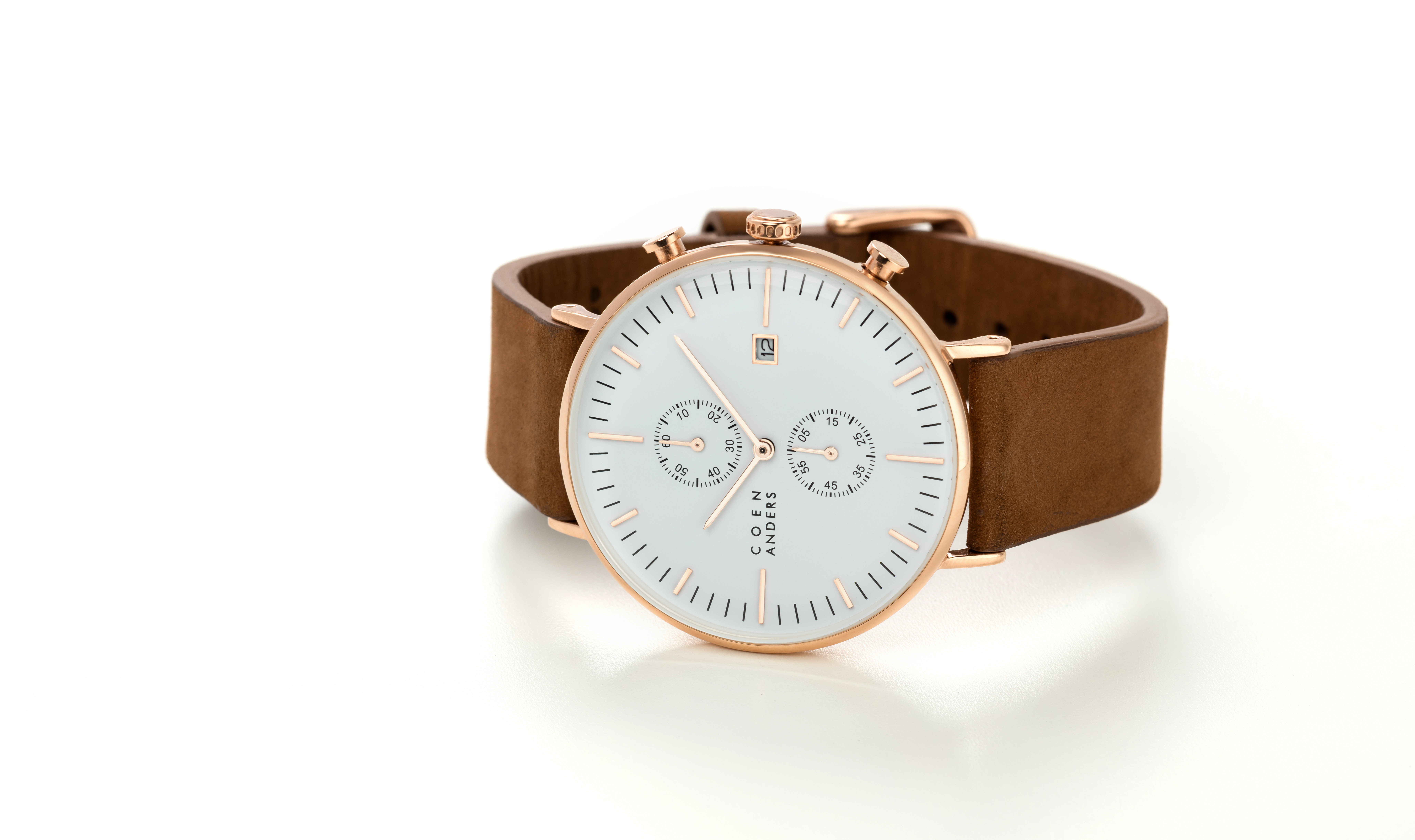 The chronograph is one of the most sought-after watch types, yet it remains as one of the most underutilized complications. While the chronograph does boost a watch's aesthetics with its added detail, subtle layering and at times, even unique texturing, it's great to know that it has a practical use too.
Strip away it's pompous sounding name, chronograph watches are simply watches with a stopwatch function.
Chronographs aren't just for pilots and racers. They possess real world, day-to-day use for the rest of us. Be it tracking cooking times, exercise routines….or timing your wife when says she'll be ready in five minutes.
The extra sub dials and pushers along the side of the watchcase are distinct to the chronograph. Here's a breakdown of each element.
COEN ANDERS' Founder's Collection chronograph watch measures minutes (60) and seconds (60).
To stop, press the top pusher again. The second counter will stop moving. You can then easily record your timed event through the minute counter (top sub dial) and second counter.
To restart, press the bottom pusher once. Both second and minute counter will now return to their default positions.
Now those subdials on your chronograph watch don't have to be so intimidating. You can actually use and appreciate them for their function, in addition to their form.
Each watch is unique. Please refer to the official watch documentation for instructions specific to your watch model.